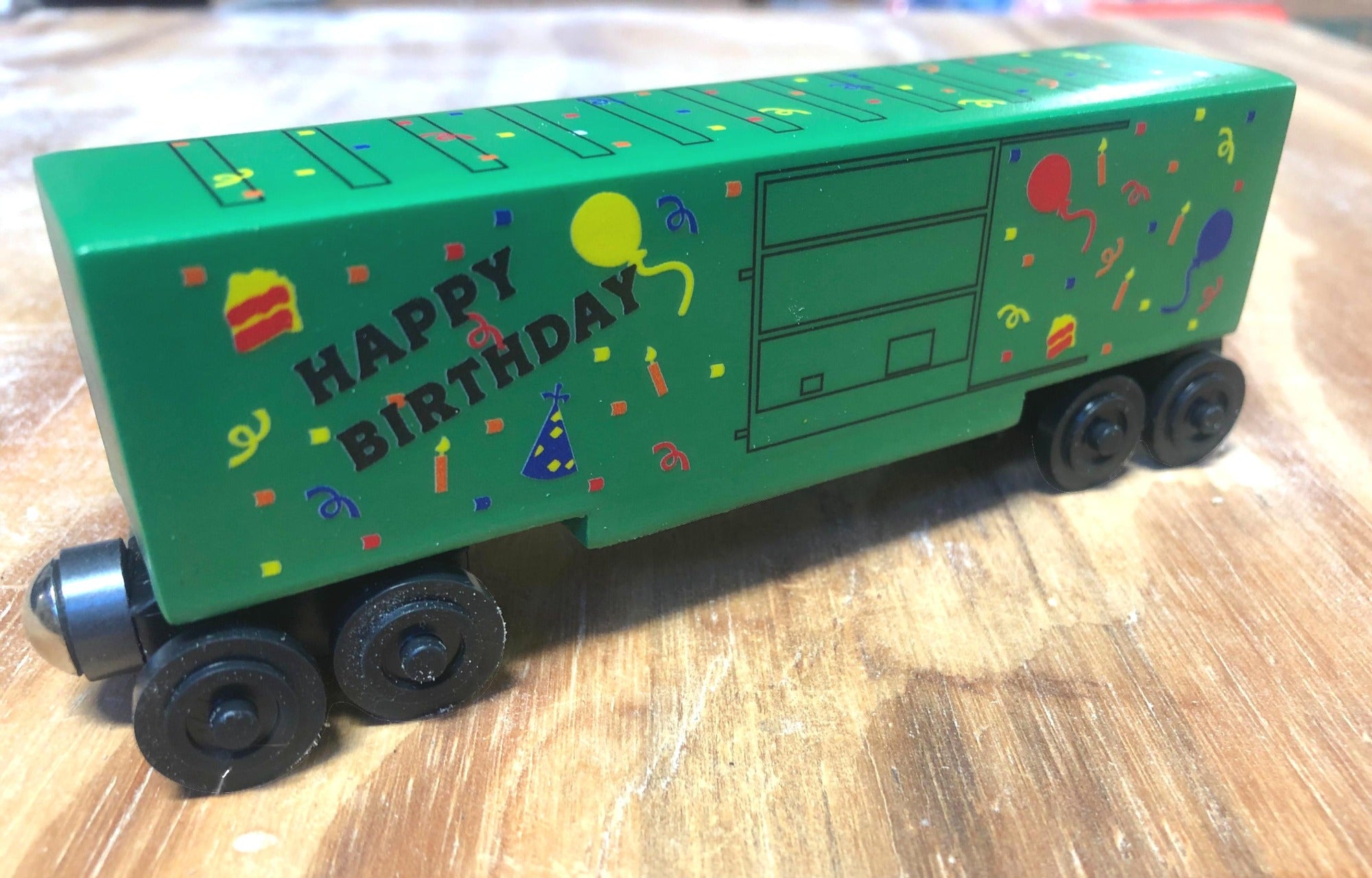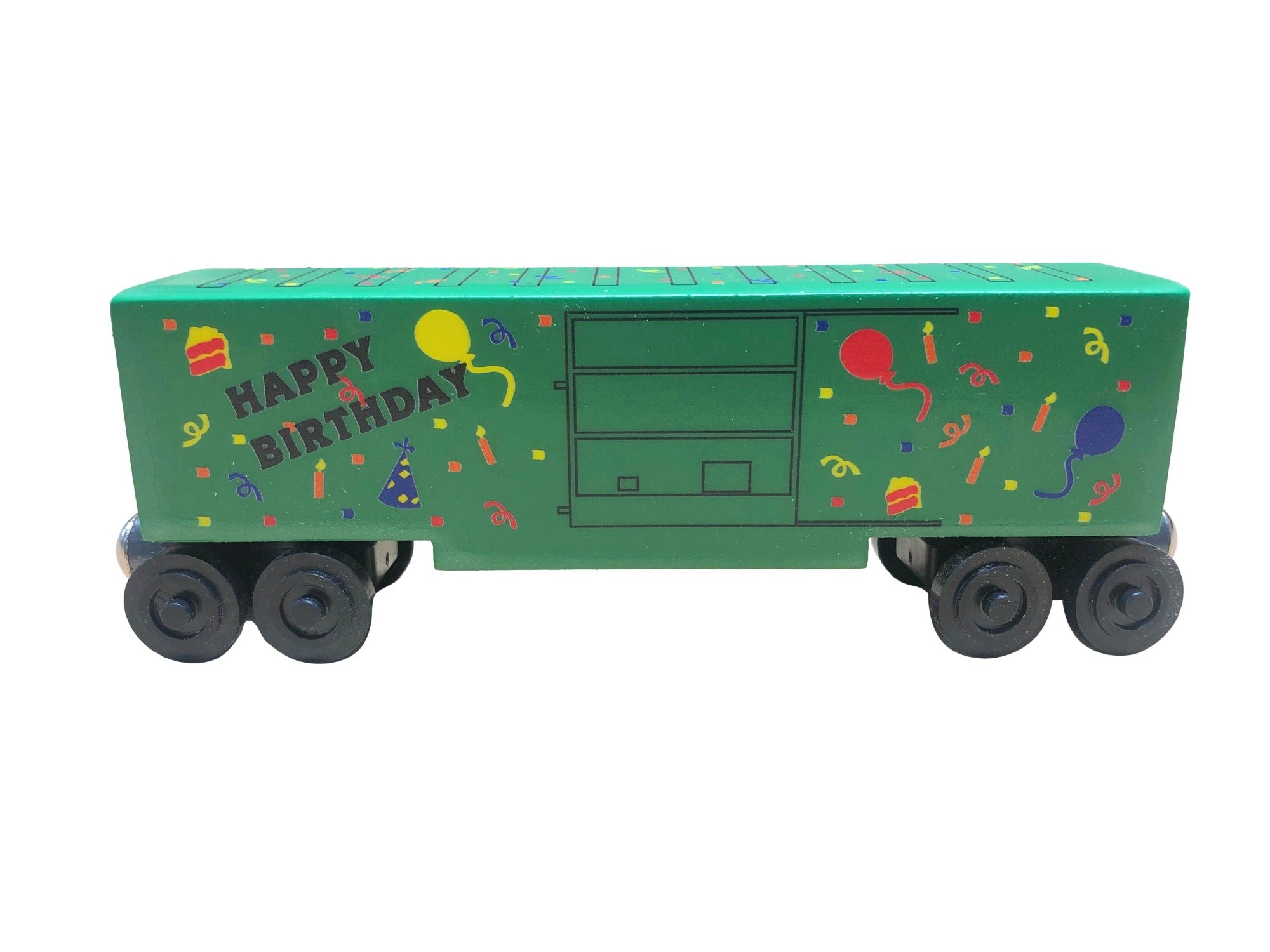 GREEN Birthday Hi-Cube Boxcar Toy Train by Whittle Shortline Railroad
 The perfect toy train birthday gift!  For the birthday child or as a toy train party favor!  Designed to be adorable as it is, or you can personalize* using a paint marker! 
Write the child's name and/or age or you can leave it as it is. :) Super fun way to celebrate the birthday kiddo either way!

Available in Blue or Pink too!
*Whittle Shortline is unable to offer personalization(seriously, you should see our handwriting :))  If Whittle Fans choose to personalize, we encourage practicing on separate piece of paper etc. before doing so.  Whittle Shortline Railroad will not replace train cars that have been flawed due to errors in personalization.  Please also note that depending on the level of play personalization may eventually start to rub off in the months and years to follow.
Personalization Tips:
1)Practice on separate surface(piece of paper etc.) first to be able to write name or number within similar sized space.  Practicing also helps for getting familiar with writing with a paint marker or permanent marker if not used to writing with them.
2)We recommend using a fine tip paint marker or fine tip permanent marker.
3)Be sure to allow ample time for the personalization writing to dry.